Zip Lock Pouch (Clear) Transparent 100pcs
Our stand up pouches are available with unique and innovative designs, which is an effective marketing tool for attracting potential consumers towards the products. When the stand up pouches are empty they are extremely light in weight and flat, meaning they take a minimal amount of storage and also cost less in terms of transportation, making them cost effective and economical for packaging your products.
Quiware Stand up pouches are formed to stand freely on the shelves. The bottom gives capacity for expansion and provides needed support for standing up-right on the display area.
These materials offer more flexibility and durability to the pouches. Quiware pouch are able to provide a high barrier against moisture, oxygen and light, conserving its contents for longer. Stand up pouches are more suitable for packaging of products like
-Cement
-Coffee
-Snacks
-Tea
-Baked food
-Nuts
-Cookies
-Candy
-Pet food
-Cosmetics, etc.
RM

13.00 –

RM

65.00
Select options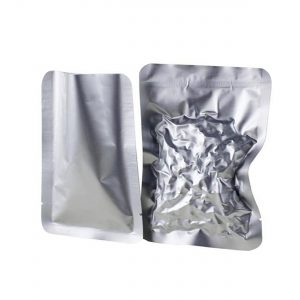 3 Side Sealed Pouch (Pure Aluminium) 100pcs
Features & Details
1. Quantity: 100 pieces
2. Color: Both sides Silver
3. Material: High quality PA+AL+PE
4. Design: Open Top, with Tear Notches
Usage
1. Waterproof, vacuum, heat seal. Can use the heat sealing sealer to seal the bag
2. Perfect for coffee, beans, candy, sugar, tea, nuts, dried fruit, dried flowers, powder, snack and more food long term storage. Jewelry making, crafts, costume design, electronic products & accessories and so on package bag.
Please note that:
1) In order to achieve the effect of vacuum seal, please check your vacuum sealer can vacuum these glossy bags before you order (some vacuum sealer only can vacuum bags with lines)
2) As manual measurement, please allow the size of the item will be a small range error
3) Please confirm the size before you place an order
RM

16.90 –

RM

121.20
Select options